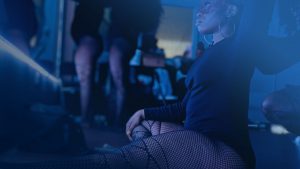 Sin City is opening back up, and that's good news for the gentleman's clubs. Many of them have been shuttered since March of 2020, which means that everyone is desperate for some hot, provocative entertainment. Las Vegas strippers are eager to take to the stages and poles, and I'm eager to see them.
Whether you're looking to host a Las Vegas bachelor party or simply engage in the fun that's found at a local strip club, I've got the insider information you need to know.
Top Gentleman's Clubs That are Open
There are a lot of clubs finally open in Las Vegas. We've identified some of the top ones, including their current hours as well as the guidelines you need to be aware of. It's important to note that they're not open 24 hours at the moment, despite what some of their websites may say.
Many of the clubs are still only open to 80% of their fire code capacity. What does that mean for you? Plan ahead to ensure you have transportation as well as VIP service. You certainly don't want to get turned away at the door, just feet away from the best adult entertainment you'll ever encounter.
There are also a few basic rules:
Entertainers must wear a mask
Entertainers who have been vaccinated can get closer than 3 feet to patrons
Masks are encouraged but not required for patrons
6-foot social distancing remains in effect
Déjà Vu Showgirls
Déjà vu is a topless club in Las Vegas with couples' packages and private VIP rooms. They're open from 6 PM to 4 AM, seven days a week.
The club is completely open with no COVID guidelines in place. Additionally, to celebrate being open, they have a $2 drink special on Tuesdays.
P.S. – They're also hiring entertainers and servers.
Spearmint Rhino
The Spearmint Rhino is open once again, offering their world-famous entertainment ranging from dances, lap dances, and free VIP car service. They're open Thursday, Friday, Saturday, and Sunday, from 9 PM to 5 AM.
Sapphire Gentlemen's Club
The Sapphire Gentlemen's Club is home to skyboxes, numerous stages, and private rooms. The club has opened seven days a week, for the hours of 8 PM until 4 AM. VIP party packages are available, providing bottle service as well as front-of-line admission.
The Sapphire Pool is expected to open on June 1.
P.S. – They're also hiring for bartenders and cocktail staff.
Little Darlings
Little Darlings is one of the few fully nude clubs in Las Vegas. There are weekly celebrity and porn star appearances, private VIP dances, and more. The largest hookah lounge in Vegas is also on-premises.
The club hours are open 7 days a week. Monday through Saturday, the club is open from 11 AM to 6 AM. On Sundays, the club is open from 6 PM to 4 AM.
P.S. – They're also hiring for entertainers and servers.
Treasures Gentlemen's Club & Steakhouse
Treasures is an old-world topless club that offers two floors of entertainment. The steakhouse is open on-site, and restaurants are highly recommended. Individual, couples, and group packages are available, making it easy for you to plan ahead for your visit.
Sunday through Thursday, the club is open from 4 PM until 6 AM. On Friday and Saturday, they are open from 4 PM until 8 AM.
Hustler Club
The Hustler Club is a topless club with a wide array of party packages to choose from. Themed nights are back, and VIP pickup can be scheduled.
The club has also been a pop-up vaccination site, so anyone wishing to get a COVID-19 vaccination may be able to do so at the club from time to time.
Sunday through Wednesday, hours are from 7:30 PM until 2 AM. On Thursday, Friday, and Saturday, the club is open from 7:30 PM until 4 AM.
Palomino Club
We saved the best for last, with the Palomino Club being fully nude with a full bar. Individual and group packages are available, with the option to save money by prepaying for the package.
Sunday through Thursday, the club is open from 6 PM until 5 AM. On Friday and Saturday, they're open from 6 PM until 7 AM.
P.S. – They're also hiring entertainers.
Avoiding the Clubs and the Restrictions
It can be overwhelming to figure out which clubs are open and what sections may still be off-limits due to COVID restrictions by the city. However, you still want the entertainment offered by Las Vegas strippers.
It is possible to book in-room entertainment. Since the strippers come to your hotel room, you're not responsible for adhering to the traditional protocol of city-licensed establishments. This means that you don't have to worry about masks or social distancing. More importantly, you don't have to share the entertainment with any of the other patrons.
Private entertainment is ideal for a Las Vegas bachelor party as well as when you want a different experience than what's provided at the standard gentlemen's club.
I've been to all of the clubs, and, while I love them, they're not known for their privacy. Mrs. Cox has danced on some of the top stages of Vegas. But, she's the first one to say that it's more exhilarating to dance in front of someone in a hotel room. She doesn't have to follow all of the rules. And, it's possible to combine nudity with alcohol.
Forget about paying for the packages and bottle services that can run you hundreds of dollars in the span of a few short hours. When you take advantage of in-room strippers, you can choose the bottles you want – and pay liquor store prices for them.
Perhaps with the clubs just opening up, now is the best time to explore in-room strippers. You can have the adult entertainment Sin City is known for without the mask. And, if you do decide you want the strip club experience, I've got you covered with all of the insider information to ensure you do it right.