As a former stripper, I know what is hot and what is not when it comes to clubs in Las Vegas. I've been to them all and worked for some of them as well. I pretty much know the ins and outs of each and want to share some information about Sapphire Gentleman's Club, so you can make an informed decision on whether to try it out yourself. My husband definitely loves this place, and if you are anything like him, you'll be in absolute heaven after you get past security and pay your fare. Without further ado, here are some tips about the famous Sapphire to help you have the time of your life when you visit.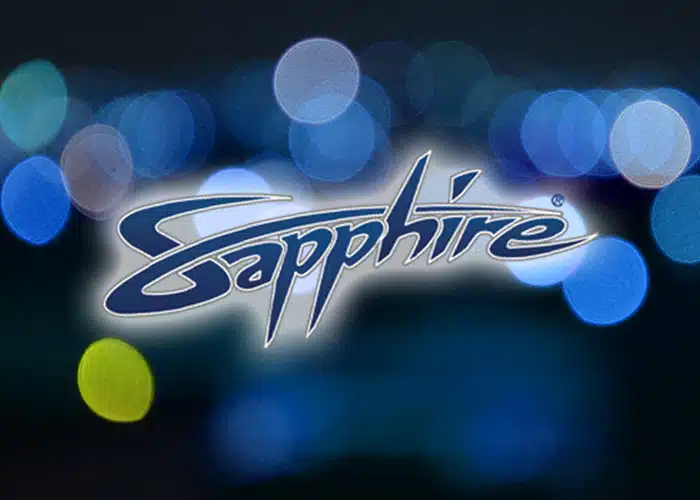 Our Sapphire Pros and Cons
There are many pros to spending time at this establishment. They have literally HUNDREDS of strippers available to view at any given time. On busy weekends there are well over five hundred luscious women to view. During the week there are still approximately three or four hundred Vegas strippers to feast your eyes upon. You won't have any trouble finding a hot stripper to spend time with, that is for sure. They are so abundant, you'll have trouble saying no. That, however, could be a con depending upon your tolerance level. These strippers are quite persistent. Just remember, that is because there are so many of them available!
Another pro...the hotness factor. The Sapphire Gentleman's Club has upped its game when it comes to the beauty you'll be exposed to. The club must have some strict policies in play because these women are absolutely flawless!
Cons... It can be hard to get into the club if you aren't dressed to impress. Be sure to check out the club's website in advance, so you know what is allowed and what is frowned upon. If the security workers don't like your outfit, you may not be allowed in. Dress reasonably, as if you are going to a business meeting, and you will get in for sure. Pricing can also be taken as a con, but when it comes to it, all strip clubs have overpriced drinks and high costs for lap dances. If you are on a budget, consider hiring strippers to your room after your excursion to offset the amount you spend on adult entertainment.
Another con is to expect a trip that will not empty your pockets. Going to a strip club costs. Sapphire does have expensive drinks, so keep this in mind so that you know what to bring along to ensure you do not go thirsty or have to give up on getting that lap dance you were all excited to have. Many patrons are aware about the pricing of drinks, so they do a bit of pre-gaming before even heading out to the club. You can have strippers to your room to get you ready for the night ahead. Bring them along to watch with you and then bring them back to your place afterward to keep the party going!
Sapphire Gentlemen's Club And Pool Day Club Overview
Not only do you get the benefit of seeing sexy women in a strip club atmosphere, but you also have the opportunity to enjoy one of the best topless pools in Vegas as well. Sapphire Gentlemen's Club is the indoor portion where you get to see women on stage or have your very own Las Vegas lap dance from beautiful women in a fun and comfortable atmosphere. This is a great establishment for a break from the job, a night on the town, or just a way to pass the time. If you aren't into dressing up and watching Vegas strippers inside, but would rather see them in an outdoor setting where fun and fantasy are intertwined, head to the Pool Day Club and let water and nude women mingle. Here you'll see some of the steamiest girls playfully swimming around to vie for your attention. The right weather, the right music, and the right women will be sure to have your heart pumping in no time. The pool is open Friday through Sunday. Sit alongside the water, sip on a drink, splash down some of the sexy women that float on by, and enjoy the beats played by our DJ. You may run into celebrities, including porn stars, at any given time!


COVID-19 Updates and Information
Like everywhere in Las Vegas, Sapphire Gentleman's Club does have some rules in place to ensure guests and workers are kept safe during the current conditions where Covid-19 is still a difficulty we are living with. Masks are required inside at all times. Guests are also to remain seated to ensure there are no situations where overcrowding occurs. At the Pool Day Club, masks are not needed as you are outdoors. If you feel more comfortable with a mask, please do not hesitate to wear one. Sapphire Gentleman's Club strippers take all necessary precautions to keep clients safe at all times.
Getting To The Club And Packages
One of the worst things you can do if you want to go to Sapphire Gentlemen's Club is to call a cab or Vegas limo service to bring you there. These companies are paid by the club to get people to their establishment. This means that you will need to pay much more than you probably intend to if you need a ride. Not only will you need to pay to get there, but the ride back is an additional fee. You will also need to pay a higher rate to get into the club itself. To avoid all of this, opt to contact Dr. Strip Club, as you get rides both ways, and two included drinks, for much less than if you had called for a ride on your own. Sapphire Gentlemen's Club does offer VIP service which includes rides in the package deal, as well. You need to contact the club to make arrangements.
Packages vary depending upon the season and what types of events are going on in Vegas at the time. VIP packages start at just $65 per person and include many amenities. Consider booking a date for several friends to come along to Sapphire with you and hang out in the Rockstar Lounge where you get a great view of the stage area directly above you. Divorce or midlife crisis packages start at just $77 per person. Of course, the club is one of the best locations for bachelor or bachelorette parties. They also offer parties for couples, special birthday packages, and business worker specials.


Bachelor Parties
If you are in charge of hosting a bachelor party, or if you are the groom-to-be, and you want a night out on the town where you get all the bells and whistles, then Sapphire Gentleman's Club is a definite contender when it comes to where to go. The club has bachelor party packages that start at $360 for four guests and go up just over $1500 for up to twenty guests. Packages include complimentary ride service to the club, different drink options depending upon the package, front of line admission so your party does not need to wait to get into the club to start the party activities, swag for the groom-to-be, and possible DJ shoutouts or Rockstar Lounge tables for the more expensive packages. All you need to do is gather the guests, and enjoy the show of gorgeous women all around you.

The Cox Insider Tips For Having The Best Experience Possible
I cannot stress enough the importance of figuring out your ride situation before you head out to the Sapphire Gentlemen's Club. If you do not have a ride secured beforehand, you may find yourself out on the street hoping for a cab to come by to get you back to your hotel. In the past, this was not quite a big deal. You were able to find a ride without a problem. Now, there is a shortage of drivers, so it is more difficult to get where you want to be at the time you want to be there. Opt for a package through Dr. Strip Club and you have a guaranteed ride both ways as part of your deal.
When you get to the club, do not push your way toward the front of the line or security will be sure to send you back to the end. Wait your turn respectfully. If you are dressed to impress, you are likely to slide right in when you get to the roping area.
Order your packages online before you go to the club! If you pre-order, you save a ton of money. For example, if you decide to book a bachelor party for four people, it is $360 total if you order online, compared to $500 if you let the club know when you show up at the door. You can save money on drinks, your cover charge, and rides simply by taking the time to look up the information through the Sapphire Gentlemen's Club website beforehand. Do some price comparisons, decide how much you intend to drink and how many private dances you think you want, and decide where you want to sit when you arrive. You will save money if you plan out your night in advance.
If you have a Las Vegas lap dance first and foremost in your mind, try to get to it right away during the earlier part of the night. After strippers are working for several hours and the club fills up with guests, you may need to wait a bit longer for that special girl to be able to tend to your needs. When the opportunity arises to nab someone attractive for a private dance, grab it.
Read up on Las Vegas strip club reviews before you head to the club. There is always something new going on in the club world, and these reviews often let you in on some of the secrets that other clients had found out during their own trips to the club.
Hire in-room Vegas hotel strippers to come to your hotel room either before or after your excursion. You will save a ton of money on lap dances, as they are quite pricey in the club itself. The best part about having strippers to your room is you get the whole experience of being with a sexy, nude woman without the fanfare of spectators around you. There is no embarrassment and no need to have to battle others to spend time with the girl you have your eye on. She is for you and you only. If you hire a stripper before the club trip, bring her out with you. You'll love knowing that she will be giving you your own show after you get back to your hotel room. If you want to spend time alone or out with the guys at the Sapphire Gentlemen's Club, then book the stripper for when you return to your place. You'll enjoy knowing you have your own personal dancer waiting for you.