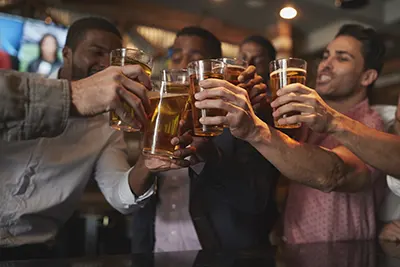 Hello friends! It's me, Candy, here to let you know that adult entertainment is back and ready to rock your world! If you are in the market to search for someone to help you plan an extraordinary Las Vegas bachelor party, I'm the one who can get you started! I have been in the adult entertainment industry for many years now, and if you ask my husband Andre, he will let you know that I am a pure professional with plenty of knowledge to give to those looking for a great time and a bit more insight about the dos and don'ts when it comes to Las Vegas bachelor parties. Let's get started!
Make Sure You Know What You Are Getting
Before you sign the dotted line on any type of contract from a Las Vegas stripper or stripping company, make sure you are well aware of what you will definitely get from the entertainer(s). Las Vegas bachelor parties are known for their extreme energy and discretion, so you have that going for you if you want girls to show and tell. The company or private stripper you hire, however, makes a huge impact on whether you are going to get what you are hoping for. It is always best to go with a business rather than an individual stripper. You have the power to pay via credit card without worry your information will be taken, and you also have the option to have many women show up to the event if you desire. Ask about music, outfits, the amount of time you will be allotted, and whether you can add time for more fun if you wish.
Select Your Strippers Before They Show Up
Not every Las Vegas stripper is the same. Some will get fully nude and provide lap dances. Others are just exotic dances. You need to have an idea of what the group is interested in when it comes to looks and personality. This is especially important for the bachelor about to tie the knot. You may want to make sure there is a stripper that looks like the bride-to-be, or maybe you would rather have someone with a completely different appearance. Some guys in the group may be interested to see some girl-on-girl action, while others are more into Asian or BBW women. Make sure the adult entertainment service you pick has plenty of women available to choose from, and inquire whether their photographs are available to browse beforehand.
Enjoy Time Alone With A Private Stripper
Make sure there are plenty of girls to go around for those attending your event! In addition to watching them strut their stuff in a group setting, book private stripteases for the bachelor and any other guest that you believe would benefit from this indulgence. In a hotel room, you have the option of having a private showing in a corner, the bathroom, or even the balcony area if it is secluded and darkened. Your guests will leave with smiles wider than you've seen in quite a while.
Bring Your Vegas Bachelor Party Out On The Town
You do not need to keep your strippers in private if you do not want to! They would love to go out with the gang before stripping action starts, and actually, it will help to set the mood for fun and fantasy when the girls get back into a more private setting with their onlookers. Contact a striptease business about hiring girls to meet up with the party at a local strip club to get everyone hot and bothered before the real show begins. Meet up at a dance club to work off some steam with sexy girls ready for action. An advance meeting is also a wonderful way to surprise the bachelor before he gets to celebrate his upcoming marriage in style.
Strippers Are Not Just For The Guys
Sexy Las Vegas strippers are available to entertain anyone over the age of eighteen, regardless of their sex or sexual interest. They are available for hire for bachelorette parties, divorce parties, engagement parties, or just for the fun of trying something new. Let the company you contact know your intent and desires, and they will find you the perfect girls to show everyone in the group a time they won't forget.