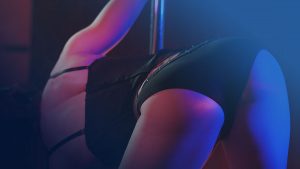 Wait, you have to tip your Vegas strippers? Absolutely. Don't assume that just because you've paid for a private dancer that the expenses end there. Tips are what will not only get you the best experience in the moment but be remembered to get future VIP experiences.
Navigating the Las Vegas strip clubs takes finesse, so let me guide you. I've been a big tipper all my life, but it's not just about how much you're tipping – it's about when, where, and how often.
Top Tips for Tipping Vegas Strippers
Whether you're tipping a girl on the stage or you have the luxury of a private dancer providing entertainment, there are some key things to know about tipping. Don't blow it – strippers talk and you don't want to be listed as a cheapskate.
Know Where You Are
Las Vegas strip clubs vary dramatically. The ones that are closer to the strip are often the most elite. As such, the strippers know a thing or two about what is expected. They don't want to see one-dollar bills raining down on the stage. Instead, they want to see five-dollar bills and higher.
If you're planning on asking one of the strippers to be a private dancer for you later, either as a lap dance in the main room or privately in the VIP room, you'll want to tip $20 or higher so she knows that you mean business. Otherwise, you could easily find your request for her services denied.
Start Tipping Immediately
Everyone who works inside of a club talks to one another. They have signals. They know what's going on. If you walk into the club and immediately begin tipping impressively (think $10 and higher), you're going to get better service.
When we're talking about strippers, it means that they may escort you to a great seat in front of the stage. They may send over their finest girls to offer lap dances.
Essentially, tipping well at the beginning ensures that there's always the best within reach. You won't have to ask for a girl to be sent over. And, you most certainly won't have to worry about one of the lesser girls appearing in front of you. Only the best when you have the money to back it up.
Once you've got the girl – either in your lap or in the VIP area, tip. Ask her what she can do and what it will cost you. Suddenly, you may find that there are more ways to be entertained than what you were initially privy to. When she knows that you've got the money to back up your requests, she'll be more likely to stay with you than to go in pursuit of someone with deeper pockets. Again, strippers work for tips. Their goal is not to entertain you but to make as much as possible. If she knows she'll make the most with you, then you've got her attention for as long as you wish to have it.
Money Talks
You might not want to hear this, especially if you're looking to tip as little as possible but tipping well will get you better treatment. This includes not only better services from the stripper but elsewhere throughout the club – drinks at the bar, service at your table, and more.
$1 to $20 is considered "decent" according to any Las Vegas guide. If you're at a VIP strip club and you give $1, it's insulting. Remember, the girls work for tip money. When they're putting on a good show, $1 is not going to cut it.
Remember, too, I said $20 is considered decent. When you want to get more for your money, think in bigger denominations.
Read the Physical Cues
Where in the world are you supposed to put the money? If you get too aggressive in an effort to touch the stripper, you can find yourself escorted out of the club quicker than you can blink.
You can place the cash on the stage. However, some dancers will allow tips to be tucked into her lingerie. She'll provide physical cues, so follow. If you're not sure whether you can tuck it somewhere, ask.
Don't Ask for What You Can't Have
You have to remember that prostitution is illegal in Las Vegas. While it is available elsewhere in Nevada, it's not available in Clark County. So, don't even ask one of the strippers if you can pay for sex. It's not only incredibly rude but it's also against the law. It's also not going to win you any points with any of the girls at the club.
Let Your Tip Money Go Further
Although you may be spending most of your money at Las Vegas strip clubs, there are other options. Private strippers can be scheduled to visit your hotel room. This is a chance to ensure that your tips are going toward more provocative entertainment.
Tips are non-negotiable regardless of where your adult entertainment is happening. My goal is to make sure you get your money's worth.
You could spend the money on cover charges and over-priced drinks at the clubs. If you're just looking for some basic stripping and dancing, this is fine. Tip more and you may find that you get the hotter girls coming over to your table. Tip a lot more and you may find that the dancing teeters the edge of what is and isn't allowed in the club.
With in-room entertainment, it's a bit different. Your tips allow your stripper to understand that you're excited about all that she has to offer. Higher tips will open up a new menu of services that you can tap into – hands-on fun, fetish play, and more. Plus, your money isn't being spent on countless unnecessary services in the club. Take away the club and the money is exclusively for your stripper.
As always, you can ask us more about tipping etiquette. Mrs. Cox, especially, can tell you the best way to tip (and how much) to ensure you get the kind of experience you want out of Vegas.