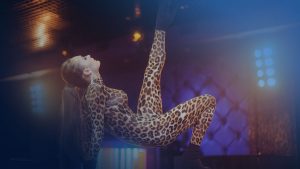 Hello, Candy here with some important information for those who want to get involved in the Las Vegas scene with some employment opportunities. Ever since I was a Las Vegas stripper and dancer for major clubs, I have known that there are stipulations required to get the position you desire. This includes the obtaining of a Sheriff's card. What is this exactly and who needs one? What do you have to do to get one? Read on and find out, so you don't miss out on getting that job you have your heart set on!
What A Sheriff's Card Is
A Sheriff's card is required for each person who intends on working within certain realms where security is an issue. Since Las Vegas has many featured nightclubs, casinos, restaurants, and lounges, the employees that work for these establishments need a certain vetting to ensure they are not risks to those who visit for a night of entertainment. This means your background is looked into to ensure you are the right fit for the business and that you will be providing entertainment without the possibility of problems for those attending these places. It is basically insurance that you are who you say you are and that you are not involved in any unlawful activities. If you hear the term "work card", it is the same thing as a Sheriff's card.
What Is Needed To Get A Card
Before you head out to go through the processes necessary to get a Sheriff's card, you need to obtain a form from your employer indicating the card is necessary for the job you are to be doing. For example, if you are a new stripper in the area, you need to obtain work via an entertainment establishment before you can get a card. You cannot get a card without having employment. Because of this, it is up to your employer to provide you with the form required to go through the process of getting a card. You also need two forms of identification, one which needs a photograph included upon it, and you need to be aware that your fingerprints will be taken at the time of the application process. Make sure that your employer has signed the card before you go through the process of having it assessed. If it is not, you will need to go back another day. No one needs that hassle!
Where To Go And What Happens Next
My husband, Andre, is lucky enough to not have had to go through the procedure of getting a work card. It really isn't hard, it is just something that you have to have time and a bit of money to do if you want to keep your job. I've been through it many times, so I know the procedure like the back of my hand. After you have the card signed by your employer, head to the Las Vegas Metropolitan Police Department, which is located off of Martin Luther King Blvd. and Alta Drive. They are open on weekdays from 7 a.m until 6 p.m. and on weekends and holidays from 8 a.m. until 5 p.m., so luckily you are able to get help every day of the week.
Fill out your entire form before you arrive. You must use black ink! Double-check that your new employer had signed your form. You are now ready to pay the Sheriff's card fee, which is currently $54. You also need to pay to be fingerprinted, which costs $33. When you are fingerprinted, the police department does not use ink, but instead a digitalized scan imager. If you have long nails, trim them before you show up because I have heard of incidents where people have been turned down for fingerprinting services due to the possibility of damaging the equipment.
When all your information is collected, it is analyzed to determine whether a card can be issued to you. This process is quick, and you may be able to leave with a card in hand. If you are denied, you are given the reasoning for this verdict along with information about appealing the decision if you so choose.
So, never fear, if you want to be a Las Vegas stripper, or you intend on providing entertainment for a Las Vegas bachelor party in the future, getting a card, so you are legally employed is a relatively easy process. Drop me a line to let me know about your experience!