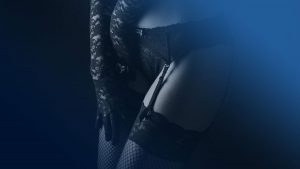 When you're at a Las Vegas strip club, dancing is happening everywhere. When you want the dancers to pay you a little bit of extra attention, it's important to know how to ask. Approaching a dancer is easier than you might think, but there are a few tips to get you the best results.
What kind of dance do Vegas strippers offer?
Most strip clubs in Vegas will offer lap dances. These can be offered in the crowd while you sit at your table or privately in a room, commonly known as the champagne room.
A lap dance is not sex. Rather, it is a dance that is performed in your lap. The dancer will determine how much she wears and how much grinding she'll offer. You are to sit there and enjoy it all without touching.
Requesting the Dance
Strip clubs in Las Vegas are in the business of making money. When a stripper isn't on the stage, she'll be walking around the lounge. She'll talk to and flirt with many of the clientele. You can express your interest by talking to one of the girls as they make their rounds.
First, be prepared to spend some money on your lap dance. You may have to pay for the dance as well as access to the champagne room. If you're on a budget, ask how much it's going to cost. This way, you can choose to move forward or decline a dance if it is offered to you.
If you don't care who you receive the dance from, accept an offer from anyone who walks by your table. Otherwise, start to browse the Vegas strippers in the room to determine who you want to approach.
As the dancer of choice walks by, offer to buy her a drink. If you know her name, it will make it easier to get her attention. You can get her name by paying attention to when she's on stage or by asking any of the bartenders. Once you buy her a drink, ask her if she offers lap dances.
If you don't see a particular dancer walking by or you can't seem to get her attention, make a request. The next time your beer or cocktail needs to be refreshed, talk to the server or the bartender. Find out how you could get a lap dance from a specific girl. They'll be happy to make the introductions. Then, just give them a nice tip as a thank you for the hook-up.
Public vs. Private Dances
The dance that a dancer offers is going to be similar in public and in private. The main difference is that a private dance ensures that you're paying for your eyes only to see the show. It can offer you added comfort knowing that no one is watching you get a lap dance. If you know people in town and don't want word to get out, private dances are certainly the way to go.
Be sure to ask what your options are for a private dance – booths and bedrooms may be available. Of course, the cost is going to go up with the more luxurious (and private) selections.
Additionally, a "bedroom dance" may be available in some Vegas strip clubs, allowing you to lie down and let the dancer move around on top of you. While you still have to keep your pants on, it can be one of the most risqué options available when you can find them.
The Dos and Don'ts of a Lap Dance
There are some things you need to know about a lap dance. When you follow the rules, it's better for both you and the dancer.
Do:
Practice proper hygiene before showing up to the club
Offer to buy the dancer a drink
Ask questions about what you can do
Tip (at least 10% of the cost of the dance)
Don't:
Take photos
Touch without asking
Ask for sex, a date, or any other relations
When in doubt, ask questions. You'll need to abide by the rules of the club and the dancer. Failure to follow the rules can get you kicked out of the club and even arrested. The dancers are used to being asked questions.
Approaching Dancers Can Vary by Club
What works at one Vegas strip club may not work at another. There may be "special" ways to request a dance. Additionally, some of the hottest Las Vegas clubs will offer packages that can provide you with a complete experience – a bottle of alcohol, the attention of a dancer for 10 minutes or more, and even access to a private room.
Find out what Cox likes by sending us a message.